What Is Little Orange Creek Nature Park?
1300 acres of uniquely beautiful and ecologically diverse conservation lands which include:
• Nature museum and environmental education center
• Little Orange Creek watershed and waterway
• Historic mills and cemeteries
• Wildlife corridor
• Environmentally sensitive ecosystems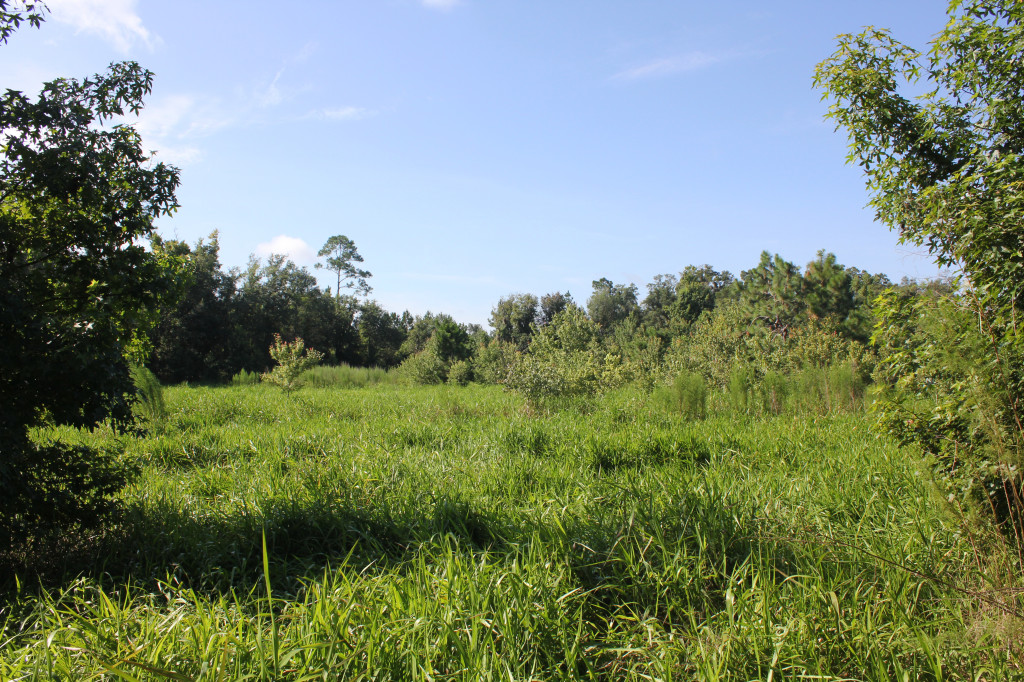 Wetland Protection and Ecosystem Restoration
• Little Orange Creek and surrounding watershed
• Wet prairie and rare bog wetland
• Upland pine and hardwood forests
• Sandhill habitat
Wildlife Corridor
The park will be a protected part of a natural wildlife corridor, often used by the Florida black bear, that connects continuous habitat from the Ocala National Forest to the Okefenokee Swamp.
Education
The existing building and surrounding area will be transformed into a nature museum, outdoor classroom, and environmental education center. Art and environmental education programs will be offered for local and regional students as well as adults.
Recreation
• Half-mile interpretive trail
• Trails for hiking, biking, and horseback riding
• Sheltered picnic pavilion
• Canoe/kayak launch
• Fishing pier
• Volleyball court
• Horseshoe pit
• Nature walks and historical tours

Community Events
The building's main room is large and open with expansive views of Little Orange Creek, and offers an ideal space for community events including meetings, concerts, weddings, dances and fitness classes.
Historic Preservation
• Three original mill sites along Little Orange Creek, including Morrison's Mill, the original founding site of Hawthorne, circa 1850.
• Access to two historic cemeteries
The park is located about 1.3 miles EAST of Hawthorne on Route 20.